Understand your opportunities to become a Ready Business with the Vodafone M2M Adoption Barometer 2014
For the second year running, Vodafone has produced its industry-leading M2M Barometer Report. Exploring M2M trends and challenges, the report reveals:
How the market is evolving
Why adoption is increasing
Who is leading the way
What benefits are being achieved
How security concerns are being addressed
The report summarises the results of our global survey, for which we spoke to more than 600 IT and business managers, directors and C-level executives. It includes insights from one of the world's most respected M2M analysts, Matt Hatton from Machina Research.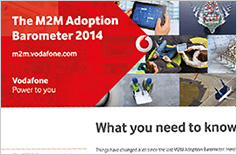 Download the one-page report summary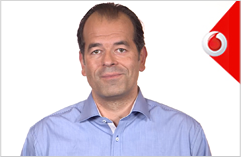 View Erik Brenneis' insight on the 2014 Barometer report.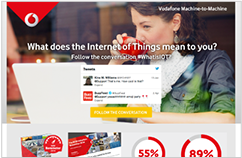 Join the M2M Barometer Conversation.
Vodafone M2M
The M2M market has experienced rapid transformation over the last 12 months and organisations need to stay informed to keep up. With 20 years' experience in delivering M2M services, Vodafone provides the data, insights and guidance organisations need to make informed and timely decisions around their M2M investments.
Find out more